Date of publishing: 17th October 2007

Commentary by Renee Burl on the press conference with Heroes' creator, writer and executive producer, Tim Kring and actress Kristen Bell.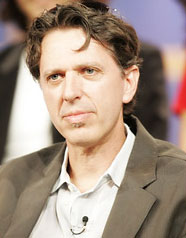 Needless for me to say Heroes' season two was highly anticipated and getting inside information about the new season and the introduction of a new character from the illustrious creator and Tim Kring and the fabulous actress who will play said character, Kristin Bell, is well simply delicious.
The full transcript will be out soon, but there are a few highlights that really stood out such as the show itself is going to be organized in sections that Tim refers to as volumes. Season one was volume one called "The Genesis" and the first 11 episodes of season 2 is going to be volume 2 called "Generations". Interestingly Tim said "we are not a show to try and keep answers from the audience", then continues by adding "although there is a certain amount of fun in drawing it out". Reflecting on the amount of expectations that were placed on the final "outcome" episode of season one, has lead to breaking this season into more then one volume and then Tim says "Every question that is raised in the volume will be answered within the volume." This is brilliant and I think will be even more of a roller coaster ride of a show.
More morsels from Tim like "interesting this season is the joining of different characters we didn't see last year" and then goes on to say "it's a continual quest to shake things up" just stir up the anticipation even more. Although when he says things like "in terms of audience expectations, well we should expect that characters will come and go" to continue to tell the storyline, it doesn't sound like any character is safe, which will make me fear for my favorites. Also I found it most interesting the comments by Tim that the show was inspired by wanting to address the issue on peoples minds "of this idea that the world is a very complicated and dangerous place and in need of help from us who are all ordinary" and more or less super powers seemed to address this in a sufficient way that another cop or medical show would not. Personally I agree there are a few super powers I'd love to have myself, wouldn't you? But then again that is kind of the point he was making.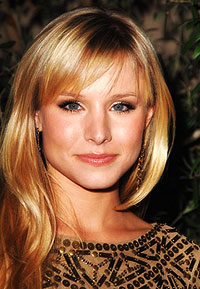 Now about Elle (pronounced ell like the letter) has always had her powers her entire life and was raised by the company. According to Kristin, Elle is a little messed up in the head, because of her childhood and the result has been an inability to know the difference between right and wrong. Elle will have a storyline along, Peter Petrelli, Claire, H.R.G. and some connection to Mohinder Suresh. Kristin also commented on how much she was enjoying working on Heroes and playing this character that is a bit crazy and maybe a little evil and hoped it grows in to a longer arrangement, or as she said that she is not one of the ones that dies. Kristin really hopes her wonderful Veronica Mars fans will embrace her new character, who to me sounds like she is going to be a very compelling character.
Lastly it was refreshing to hear that Kristin is a huge Heroes fan herself and self-proclaimed geek. Also that she had worked with or known personally several of the cast or crew of Heroes previously, so while coming on to the set at first she had some anxiety, "it felt like starting at a new school that all my friends already went to" and they settled in like family in no time. In my opinion this sounds like the perfect match and I can't wait to see her in next week's episode.


Download an audio quote of this interview here
Disclaimer: Please, do not direct link to this file, link to the page ONLY.


The full transcript is available here