Date of publishing: 30th July 2013



Beau Billingslea portrays Captain Abbot of the S.S. Bradbury in JJ Abrams Star Trek Into Darkness. Captain Abbot is already signed on for the next film in Abrams Star Trek franchise. Beau currently recurs on TNT's Franklin & Bash and stars as the voices of Raikage and Homura on the Anime series Naruto on Disney XD.
Beau has starred and guest starred on numerous television shows including T.J. Hooker, McGyver, Married with Children, NYPD Blue, West Wing, Weeds- to name a few. He has also appeared in numerous films namely Aaron Sokin's The American President, Rebound opposite Martin Lawrence, and Hannah Montana: The Movie.
Beau is also a veteran in the voiceover industry- he famously portrayed Jet Black in the popular Anime film and TV series Cowboy Bebop. His other Anime credits include Bleach, Street Fighter, Digimon, and many more. He is starring in the upcoming animated feature WARS of the Worlds and Goliath. Beau has narrated the History Channel series Hero Ships and Modern Marvels. His voiceover career also extends into video games- he voices the Naruto and Resident Evil video game series.
Before his acting career Beau played football for the UConn and was a practicing attorney in the Army. He has travelled to 22 countries and 22 states- and plays a pretty good game of tennis and golf.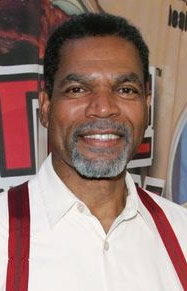 Gilles Nuytens: Hello and nice to meet you! I see you've been involved in sports and the army before. So, let us know how the acting adventure started for you.
Beau Billingslea: My interest in performing goes back to grammar school when I sang Silent Nightin the Christmas play and did the hambone in the school talent show. But I was really bitten by the bug in college at UConn when a fraternity brother who was directing Eugene O'Neill's Emperor Jones convinced me to perform the lead. I was co-caption of the football team and back in the day theatre arts folk did not mix well with the jocks, so he thought it would be a good way to bring the campus together. Well, it seemed to work, so all the ribbing I received from the football players was worth it. And I was hooked on performing.
Gilles Nuytens: What do you like the most when you're on the sets in front of the camera?
Beau Billingslea: The process of filmmaking is fascinating. It's very special to be part of the concerted efforts of so many talented people working toward a common goal. For me personally, and I think for all actors, it's very important that we play our part. Oops, did I really say that? Oh well. But it's true. After make-up, hair, sound and all of the departments have done their part to prepare for a shot, and it's time to do my thing, I feel a certain exhilaration akin to coming out of the tunnel to play a football game or standing on the goal line ready to return the opening kickoff. Obviously, the actor's contribution to the story telling is crucial, and you want to give that golden performance. That's exciting.
Gilles Nuytens: In your daily life, what is the most challenging thing?
Beau Billingslea: As a general rule, I'd say the most challenging aspect of an actor's life is dealing with rejection. I'm sure you know unless an actor is on a tv series, we spend our lives job-hunting which results in a great deal of disappointment, no matter your level of success. So, the challenge is to remain upbeat. Obviously the head of the family can't be the sad sack who's bringing people down and besides, my wife wouldn't put up with it anyway. If I have less than good news to share, I never do it before dinner time or bed time.
Gilles Nuytens: What kind of roles do you like the most? Any preferences? Any roles you haven't done yet that you'd really want to do?
Beau Billingslea: I like action roles, perhaps because of my athletic background. I really enjoyed tv back in the day when shows like A-Team, Fall Guy, Hunter, TJ Hooker and McGyver gave us the opportunity to do a lot of physical stuff like fights, car chases, etc., which I really enjoyed. I did some of my own stunts myself, but I also had a great stunt double, Benny Moore, Jr., who made me look very rugged, just as I always requested. I played a slave named Ezra in the miniseries North & South Book II with Forrest Whitaker which was very special for me. We did some shooting outside of Charleston, South Carolina, the city of my birth and my Mom and Dad came down from Connecticut and shared the experience with me, which was their first time on a set. Additionally, I incorporated qualities from my two grandfathers into Ezra, so it was quite exciting. One role I would love to play would be my father in his life story; he was an extraordinary man and a wonderful father.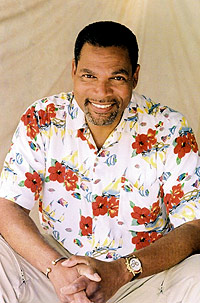 Gilles Nuytens: As an actor, what is the part of the job you are the less at ease with? And what is the one you are the most at ease with?
Beau Billingslea: As I mentioned earlier, the rejection we experience is a part of the job with which I'm the least at ease, for obvious reasons. My favorite part of the job, aside from actually performing, is putting together a character. Letting my creative juices run is a real joy. Calling upon my life experience whenever possible and recalling the many fascinating people I've met in my life.
Gilles Nuytens: We all learn everyday, so what's the most important thing you've learned lately, acting-related?
Beau Billingslea: I've pretty much learned everything I need to know in life. Just kidding! I've recently renewed my commitment to improving my listening. My parents taught me that if I learned to ask questions and be a good listener, I would in be comfortable in any situation and would learn a lot as I go through life. The essence of acting is listening and then reacting, and I'm still trying to get better at both.
Gilles Nuytens: What's your greatest achievement so far, acting related?
Beau Billingslea: I wouldn't necessarily call it my greatest achievement, but I probably had the most fun doing a sitcom on Nickelodeon called "Just Jordan." I played a grandfather who ran a diner who lived over the diner with my daughter and her two children. We had some very funny story lines which intertwined my life with my grandchildren's lives. It was extra special because my real-life oldest granddaughter was an atmosphere player on the show and for me that was the ultimate experience. There's nothing better than working a fun job with your family. In the final episode of the first season, we had a huge food fight in the diner so my daughter and granddaughter got to throw food at me on tv. They just loved that!
Gilles Nuytens: What was the most challenging role you had so far?
Beau Billingslea: Oddly enough my most challenging role was as a sales rep' in a Xerox industrial film. I was called in to replace an actor who had difficulty with the dialogue. I had to learn the very technical dialogue on the set and have it roll off my tongue like it was second-nature to me. I managed to get through it, but needless to say, it was nerve wracking.
Gilles Nuytens: In Star Trek you play a Captain, and you've been in the Army yourself. I assume it helped a lot? Which part of your own experience did you use for the role?
Beau Billingslea: I was a Captain in the Army, as you noted, spending six years on active duty in Germany and San Francisco. That responsibility was very important to me, that I do my best for them. So, yes, when I developed Captain Abbott, I used that sense of responsibility for others' lives. People are the sum of their experiences. Where and how they grew up, their education level. So when developing a character's personality traits those factors lead you to who he is. How he walks and talks will emerge out of the background that I create for the character. The writer often provides a framework for the character's background so clearly that would be the starting point Finding areas of yourself that converge with the character is also helpful. There's a lot of Beau in Captain Abbott. I was a Captain in the Army as you noted, so obviously, that was the key aspect of myself found in Captain Abbott. As a JAG defence attorney, I defended several murder cases, so my client's life was literally in my hands. Having spent six years on active duty in the Army, my military disposition is ingrained in me and I brought that to Captain Abbott.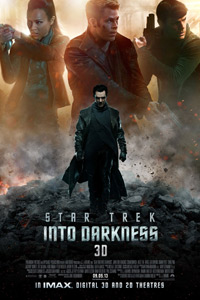 Gilles Nuytens: How much did you enjoy/know Star Trek before getting the role?
Beau Billingslea: I've been a fan since the original TV series with William Shatner. I can't say I'm a Trekkie because a true Trekkie knows all the trivia surrounding the franchise. I did have the opportunity to work with Bill Shatner on two episodes of his show T.J. Hooker, and had positive experiences both times. Those experiences rekindled my interest in Star Trek as did Michael Dorn's being cast as Worf in Star Trek: The Next Generation. We used to see each other at auditions all the time and became friends.
Gilles Nuytens: How was the whole experience working on that movie?
Beau Billingslea: When I auditioned, I didn't know what the project was. Now-a-days there's a great deal of secrecy in Hollywood and for good reason. Then a week or so after auditioning on tape, my manager called to say that I had "... booked that little movie you auditioned for and by the way, it's Star Trek." Needless to say, I was elated to join the Star Trek family. When I found out what my actual role was, I was very pleased to be a star ship Captain, and especially to be the Captain of the S.S. Bradbury which is an homage to the great science fiction writer Ray Bradbury.
Gilles Nuytens: What did you enjoy the most being in Star Trek?
Beau Billingslea: The fact that I was joining a franchise with an enduring legacy. Star Trek was the first truly science fiction series on TV. Lost in Space didn't explore new worlds and had a completely different perspective. Star Trek has created a future that we all can imagine would be fun to live in. Really cool planets with really cool inhabitants and magical technology. Coupled with exploring social concepts, what could be more appealing? Plus, as special effects became more sophisticated over the years, viewers eagerly anticipated what was coming next. I also think the chemistry of the crew on the Enterprise contributed to its longevity as well.
Gilles Nuytens: What's your best memory from Star Trek?
Beau Billingslea: The entire experience was memorable. But I will say that it was very special that my wife was able to come on the lot and visit the sets. Because of the secret nature of the project, it was a closed set so we were very excited when we got the okay. She had a chance to meet everybody and to walk on the bridge of the Enterprise and check out the Transporter Room and Med Bay. I was very happy to have her share the experience with me. Steven Spielberg came on the set one day and I had the opportunity to meet him and that was cool too.
Gilles Nuytens: We love hearing funny stories about the movies we love, anything funny to say about Star Trek?
Beau Billingslea: One day I was in makeup when I heard somebody in their trailer playing scales on a trumpet. As it turned out, it was Peter Weller. So when he came to makeup, Bruce Greenwood made the polite suggestion that he give us all a break and play songs in public and do his scales at home. Peter was kind enough to give us that break.
Gilles Nuytens: How did you get to first meet JJ Abrams and what was it like to sit down with him for the first time?
Beau Billingslea: Oddly enough I first met JJ during one of my four wardrobe fittings. There were four because our uniforms were tailor-made. I was told that I would have to shave my Van Dyke because the hard and fast rule was all the starship captains were to be clean-shaven. So, against everyone's advice, I requested a meeting to meet with JJ. The meeting was very affable and JJ simply said, "I don't see why not, sure, keep it."
Gilles Nuytens: JJ Abrams is also set to direct the new Star Wars movie, after your work experience with him, would you consider to try the casting auditions?
Beau Billingslea: You think? It goes without saying if I ever have another opportunity to work with JJ, I'm there. He has a clarity of thought and ability to communicate that is a dream for an actor.
Gilles Nuytens: A free question to you. Ask "yourself" a question as if you were the interviewer (something that you'd like someone would ask you), and answer it :)
Beau Billingslea: Okay, Beau, what was your most embarrassing moment in show business? Interesting that you should ask that, Beau. I was playing a Marine recruiter in a sitcom called "Down to Earth" starring Dick Sargent. The scene took place in the living room of the recruit. It was tape day so the audience was full. As I went to sit down, my pants split making a very loud ripping sound as if I had expelled gas. Well, after a beat or two the entire sound stage erupted in laughter that seemed never to end. After freezing for an embarrassing moment, I covered my backside with my hand, backed offstage and scurried to wardrobe. I definitely did my share to boost the spirit of the evening, unintentional as it may have been.