Date of publishing: 27th April 2013



Brian J. White began acting in a number of television series such as "Moesha", "The Parkers", "Spyder Games", "Second Time Around", and "The Shield". He then moved into film roles, appearing in "The Family Stone", "Brick", "Stomp the Yard", "The Game Plan", and "In the Name of the King: A Dungeon Siege Tale". He had a recurring role as Lieutenant Carl Davis on "Moonlight". In 2009, White appeared in "Fighting" and "12 Rounds". He starred in "I Can Do Bad All By Myself", and followed this with a regular role in the series "Men of a Certain Age". In 2011, White starred in "The Heart Specialist" and "Politics of Love". In 2012, he appeared in "Good Deeds" and "The Cabin in the Woods". He can be seen at the moment in a regular role in "The Beauty & The Beast" with Kristin Kreuk.
More info on: brianwhiteonline.com
Gilles Nuytens: I see you've done many things, football, dance, political psychology, Stock Broker, youth helping program... modelling and then actor! What a career! Is there any of these that you enjoy more than others (except stock broker, I know it was to pay bills...).
Brian White: Not really. At different times in my life each has been the 'priority'; but I'm equally passionate about each at the time.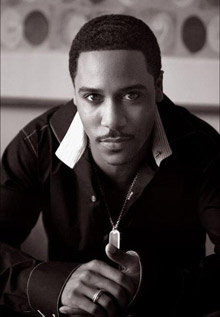 Gilles Nuytens: Tell me what you like the most in any of these crafts.
Brian White: I did not enjoy being a Stock Broker. But I learned a lot about finance, Wall Street and made valuable connections. What I love about sports is the honest competition. The opposite of the Entertainment Industry.
Gilles Nuytens: But these days sport is becoming a big business...
Brian White: What I love about the craft itself of acting is the same as what I love about sports, the honestly. But the business side is muchh different. Sports has always been a biz. My father played for Celtics. I grew up in the biz.
Gilles Nuytens: Money is a little destroying the real sport spirit...
Brian White: I don't think so. Sports is still 100% about winning. Win and get paid. Loose and don't. Same as when I was a kid. At the core. The difference in Entertainment... is that used to be ablout VALUES and sending kids positive messages. Now Entertainment is 100% about $ and the result is lower quality and values. :(
Gilles Nuytens: I wouldn't say 100%
Brian White: The bottom line is. There are LOTS of people who care ONLY about quality, of course.
Gilles Nuytens: There are still independent productions having good values on them.
Brian White: Like myself. I am Producing 2 Independent films this summer. We start shooting in 2 weeks on 1. But 97% of the film studios ONLY care about $. Sad truth. But those 3% who care about quality are doing some cool stuff. So hopefully it will get better! :) When Corporations and their boards of directors decide who stars in movies and what the movies are about it can only be all bad. Movies used to be made by people for people; not by corps for profits. Same with a lot of TV. Why I love working on 'Beauty and the Beast' Love the message and talented cast. :)
Gilles Nuytens: You've dedicated yourself a lot in helping people, into the social. I can see on IMDB that you're involved in the production of several social dramas movies as you just mentionned them. Can you speak about this and your involvement? I actually see 3 projects listed: "Can I Get a Witness", "Hustle" & "And Then There Was You".
Brian White: Can't actually give too much detail because haven't announced in press yet. But I'm doing all I can as a Producer, to make quality entertainment that people who look like me can feel proud of. We begin Producing on 'And Then There Was You' in May and people should follow me on Twitter (@actorBrianWhite) for more info. We'll have major news and details available soon about that film and our next film starting producing in June. 'Hustle' is a big budget action film, I am Producing with Producer Craig Perry (Produced Final Destination & American Pie franchises) and Director Jon Ameil (The Borgias, Entrapment, CopyCat, Somersby).
Gilles Nuytens: I see, you'll be very busy in the next weeks! 2 projects following each other immediately!
Brian White: My Production Company is called 'Media 3' and our goal is simply to make quality entertainment, in all mediums, that people who look like me can feel proud of. Yes, we shoot the 1st film in LA during May and beging the next project in New York in June. 'Hustle' will film in Europe; where the story takes place. Synopsis: « In order to pay back a mob boss they've stolen from, an ingenious crew of multi-ethnic London con artists is forced to go to Paris to secretly infiltrate the organization of his French rival and steal a computer program that assures criminal dominance to those who possess it. But soon no one can be trusted as agendas shift, allegiances slide, and their very identities come into question. » My wife and I are also launching a Men's skin care line this August. And with any luck, my book Black Carpenter will be available at book stores worldwide by early 2014?! http://BlackCarpenter.org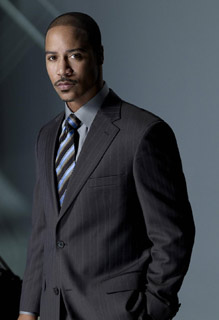 Gilles Nuytens: So, you're shooting in Paris, no plan in shooting some scenes in Brussels? haha. Many French movies are shot here!
Brian White: We don't have exact locations yet. We're a ways away from that part. But we do know ultimately the locations will be in Europe. I'm also hoping to do another Bollywood film someday. I enjoyed my collabroation with Mallika Sherewat very much on, "Politics of Love" and would like to explore the Bollywood genre more.
Gilles Nuytens: You must be very busy, how do you manage all of your activities and your time?
Brian White: This is how my life has always been. Never known anything different. As a child I had to organize my time to play my 3 sports (little league, pop warner and basketball as a child) and other activities like Boy Scouts, Big Brother, Church, Family, Schoolwork, etc. My father was playing pro basketball and he had a philanthropic foundation, always attended church on Sunday and helped support his parents. My mother was continued her education and became a businesswoman and financial adviser. She is my hero and taught me by example that people can accomplish anything in life if they are organized, work hard and make good choices.
Gilles Nuytens: Yes, determination is the key to succeed.
Brian White: I also have a GREAT team that helps me with every facet of my business life; and the best life partner any person could ever hope for is my wife, Paula. So I am well and deeply supported all around. Lots of determined people fail because they don't have a good game plan in place. But determination and follow thru are definitely huge keys to success! That is a lot of what Black Carpenter is about. Pointing out that most successful people have a few key ingredients in common with each other and those things are largely choices we can all make, to help empower ourselves to create our own success. It's a curriculim based, multi-layered youth empowerment initiative. The book is an empowerment guide with built in curriculim for classroom, afterschool programs, churches and juvinile detention centers.
Gilles Nuytens: In your daily life, what is the most challenging thing?
Brian White: Every day is different. I can't really say there is such a thing as an 'average' day? One day I'll be in Toronto on set hanging from a crane shooting an action scene for "Beauty & The Beast"... and the next I am at home being told, by my wife, to take out the trash. Then the next we may be at Fashion week in Paris rubbing elbows... followed by a visit to a prison in Detroit to talk to those who have made bad choices about changing the direction of their lives. Each day is quite unique. So... the most challenging thing is to take each moment as it comes, not anticipating the next, so I can fully enjoy each moment I am in and the people I am with. I think it is so sad to watch groups of people together in person all with their cameras out; all recording and documenting a moment nobody is actually engaged fully in live in person. If that makes sense? When I was a kid everyone was too busy experiencing life's moments to even think about taking out a cell phone to record it, just to show other people. It's a strange new world in which we live. :) If you and I were eating lunch at a cafe... And 2 people got into a dispute... in the past people would try to break it up. Now everyone just films it.
Gilles Nuytens: Yes, very sad. People are obssessed with their cell phones and so on!
Brian White: People are less 'connected' now; even though we are more 'engaged' (i.e. social media). Kinda strange how that occured. When I am in public I try never to use my cell. Unless it rings and is a voice call.
Gilles Nuytens: They are less connected to reality and more connected to a "virtual life". Internet disconnect people actually to say things how they are really.
Brian White: Otherwise, I try my best to focus on the real life in the actual world going on around me; and not the cyber life living in my phone. IMO a virtual life isn't really 'a life'.
Gilles Nuytens: I don't have a smart phone myself, not interested.
Brian White: It's 'virtually' one.
Gilles Nuytens: Yes.
Brian White: Keeping it oldschool Nice!
Gilles Nuytens: I hate when I'm outside with people and their phone rings every minute!
Brian White: I feel same way. I love technology and embrace it. But people without people skills seldom do well in life. So we can't hide behind machines. Altho I am not upset when people are TALKING on the phones.
Gilles Nuytens: Sometimes it's like they hang out with their phones and not us...
Brian White: At least they are actualy connecting to another person and focused on that person. But I do wish they'd hang up and talk to the people in front of them; or meet the person in front of them they don't yet know. Strange to see a Starbucks FULL of people and not ANY talking to each other. Anyways... these are the days of social media we live in. :)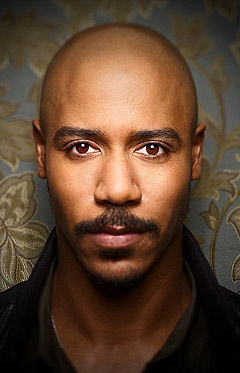 Gilles Nuytens: With such a busy life, how do you manage your private life with your work life? Isn't that too hard?
Brian White: My wife couldn't care less about Hollywood, so that helps. And we make sure we never go more than 14 days without seeing each other in person. She is a business woman; has her own identity and ineterests and challenges me to push myself every day. She compliments me and we both work hard to support each other in every aspect of our marriage. It's hard. For sure. But everything in life that has even remotely any real value is hard to attain. Why everyone doesn't have everything they want... most not willing to work for it. If people don't support, respect and trust each other there is NO relationship to begin with.
Gilles Nuytens: Motivation is sometimes hard to find.
Brian White: Motivation is very easy to find if you know what you want; and why you are doing things. The reason people are not motivated is because they are not doing things they are passionate about -- usually because they chose things they didn't even want ot have interest in to 'keep up' with their friends. Trying to keep up with our friends is a fast way to end up miserable, by wasting our time on the things that matter to others and not the things that matter to us. I could have made MUCH MUCH more $ as a Stock Broker... My friends who are Brokers have made $500,000,000+! I will never make that as an actor. But I am HAPPY as an actor; so the $ doesn't matter at all to me. I do plays for FREE, even now because I LOVE what I do! That's all I mean. If we are passionate we always can find the motivation. If we are not passionate, it's HARD to find any motivation.

Gilles Nuytens: But Stock Broker, that's not much fun... lot of stress!
Brian White: It's fun to some of my friends. If you LOVE it and that is your passion, then do it. But if not, find what your passion is and do that instead. That's all I'm saying. Trying to be 'like' anybody else is always the wrong way to go; because nobody ever wants a copy -- everyone always wants an original.
Gilles Nuytens: I know what you mean. Here when I say that I'm trying to be actor, people say "find a real job" haha! They don't understand...
Brian White: What do you mean 'trying'? If you auditioned for a role in a play and got the role, you ARE an actor. Period. Just like if you try out for a team and make the team, you are a player.
Gilles Nuytens: Haha, yes I am. I've been in movies already.
Brian White: Some of the best ACTOR's in the whole world, NEVER work in a movie (never get cast or discovered and only do theater). Does that make them not actors? It's all perspective. See. You've been in movies already. So there you go. You are an actor. I am an actor also. And I have 10 other jobs to this day. Acting doesn't pay well and I am in the top earning bracket. ALL actors need 2nd incomes. ALL -- even Will Smith, George Clooney and others. Why they all Produce and won outside businesses. Not too many actors just act these days. Seems that way in most careers?
Gilles Nuytens: Many people do the same thing all their life but these days, we are forced to multiply what we do.
Brian White: IMO nobody should ever stop learning, growing or exploring things they have passion for. NOBODY is ever stuck, unless they choose to stop doing those things.
Gilles Nuytens: Most of people stop... and just stop thinking.
Brian White: Stopping is a CHOICE.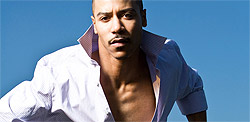 Gilles Nuytens: Yes. Ok, so what do you enjoy the most about acting? What's your passion about this?
Brian White: Like I said... the craft itself is honest. No place to hide. It's either honest and people respond instinctibely to it... or it's false and people do not respond. I'm simply refering to the work itself. The craft. Like golf, there is no way to master it. And what makes it so attractive is the only way to get better, it is to know yourself better and better.
Gilles Nuytens: Generally, before playing a character, how do you prepare yourself mentally to be in the role?
Brian White: Each role is different. Some roles require physical transformations (i.e gain 50 lbs; or lose 30 lbs; sharpen up on my horseback riding skills or my MMA skills). Some roles require extemsive research (i.e. an addiction or medical condition); and others require none (i.e. a professional atlhlete or stock broker role). And it also depends on the genre. Film is largely about the Director's desires. TV is largely up to our own interepretation of the script; with the script as the bible. And Theater is where you sink or swim -- the realest of the real; so you have to know your character thoroughly. So... it vaires. :) But I am a Meisner trained actor. So I always have that as the underlying technique and foundation to my work.
Gilles Nuytens: Theatre is harder.
Brian White: Can't say 'harder'. All have their challenges. But theater is the 'realest' and the most challenging to do well because no retakes.
Gilles Nuytens: How did you prepare yourself for Beauty & The Beast?
Brian White: I worked many years on a TV Series called 'The Shield' and have done extensive pre-work for other police, FBI, ATF and military roles over the years and worked closely with law enforcement. I also worked with BATB Producer, Ron Koslow in a similar role (Lt. Carl) on the CBS series, Moonlight. So I was well prepared when I got this call.
Gilles Nuytens: Any news for a season 2?
Brian White: You will know the same time I will. We don't have any more info than the fans. Social media.
(Note: While publishing this interview, Brian just published this on his Twitter account "The CW Renews Beauty And The Beast for a second season!")
Gilles Nuytens: Of course yes. I know sometimes the fans know before the actors ;)
Brian White: Yes. We don't worry about that stuff so much. Not in our control. We just work hard; and then go home to enjoy our families and hope for a happy phone call in May! :)
Gilles Nuytens: I cross my fingers for you :)
Brian White: Me too! It's a great show to work on. Great writers, cast and crew. A real blessing!
Gilles Nuytens: Are you happy with what you've accomplished on the show so far?
Brian White: I haven't watched. I never watch my own work. I watch the other cast members scenes, but never my own. So I don't really know? I haven't watched my scenes. LOL.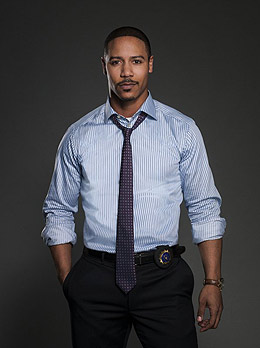 Gilles Nuytens: It could be interesting to see what to improve.
Brian White: Not really for me. It's not about how it looks. It's about how it feels. It can look great and nobody feels anything and it's not good.
Gilles Nuytens: And were you happy with what you felt?
Brian White: I let the Director do his job (what it looks like) and I do my job (what it feels like) and that works out best for me. All I focus on is making sure it felt 'real'; and making sure I executed whatever my Writers and Directors and Producers are asking of me as a hired actor. My opinions aren't really the priority on a TV series. We are hired to execute other peoples opinions and ideas. :)
Gilles Nuytens: But it's nice to hear everyone's opinion.
Brian White: I'm happy to be working with Nina Lisandrello. She is VERY talented and this is the 1st time I have ever had a 'love interst' on a TV series. So that is exciting and new for me.
Gilles Nuytens: You enjoy it?
Brian White: The entire cast is great to work with. Fun. I've had love interests in movies and plays; but never on TV. So that is a bit new and it has been very enjoyable. It's always enjoyable when you get the pleasure of working with such talented people that you like as people, also.
Gilles Nuytens: And how is Kristin Kreuk to work with?
Brian White: Awesome! A real pro. Talented. Classy. Strong. Smart. We couldn't ask for a better leader; and she is definitely a leader on set. She sets the professional tone and high caliber work ethic for us all to follow. Plus... she works 22 hours a day and NEVER complains. Tat is a big skill! :)
Gilles Nuytens: 22 hours a day? She doesn't sleep then? :-P
Brian White: Not literally, but close some days. She is in nearly every scene. I doubt she has slept since last April. When we shot the pilot.
Gilles Nuytens: gee
Brian White: Yeah... It's funny. Many fans get MAD at her for not tweeting. We try to protect her and let them know she's actually on set, or on a plane flying to an interview or trade show.
Gilles Nuytens: It's new this stuff, tweeting.... before no fan had any contacts with celebrities. But it gives a lot of new pressure, to manage hundreds of fan messages every day wow. I don't even have a tweeter account :-P
Brian White: It's different for sure. ;)
Gilles Nuytens: What do you enjoy the most playing police officer Joe Bishop?
Brian White: My favorite part is working with this cast. Everyone is extremely talented and also exteremely likeable as a person. I am also proud of how diverse our cast is ethnically. We represent almost every demo and none of the roles are played as stereotypes. Also, amazing to work on a show that broadcast internationally. We air in 25 countires already; and the support worldwide is truly incredible. Being a part of the cast is kinda like being part of a global movement.
Gilles Nuytens: What are the most difficult parts for you in acting? And the easiest?
Brian White: The only 'difficult' part is the business side. 99.9% of this job is the business side; and we only get to act less than 1%.
Gilles Nuytens: Some time ago, you played in "In the Name of the King" and "The Cabin in the Woods", what do you keep in mind from these movies?
Brian White: Vancouver. My wife and I loved working there so much we began looking for a vacation home there. A truly beautiful and amazing city. Both films were shot there.