Date of publishing: 20th June 2005



Joseph Mallozzi is a very popular Writer/executive producer on Stargate SG-1 and Stargate Atlantis. In this interview he talks about his job and the new seasons of Stargate.

This interview may contains some minor spoilers for season 9 of Stargate SG-1 and Atlantis season 2.






Gilles Nuytens: For the (few) fans who would not still know you, could you describe your daily work on Stargate?
Joseph Mallozzi: It really depends. Some days I will be in my office writing. Other days I may be in the writers room spinning ideas, or in editing cutting an episode, or in meetings prepping an episode, or watching mixes - or all of these things.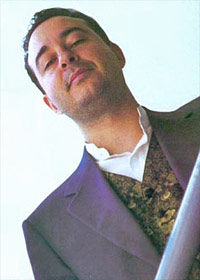 Gilles Nuytens: So you are Executive Producer on Stargate, can you tell us how you came in the movie / television circle?
Joseph Mallozzi: I got my start writing for animation, then moved on to show development, producing, and eventually made the leap to live-action televison.

Gilles Nuytens: Can you tell us which are your dreams, your passions?
Joseph Mallozzi: Down the line, I would love to create my own show.

Gilles Nuytens: Which is the dream for your career, which would be THE job of your life?
Joseph Mallozzi: The one I'm doing now.

Gilles Nuytens: You're a writer on Stargate SG-1; On season nine the crew change a lot, can you say some words about that, how do you, and the rest of the crew, live all those changes?
Joseph Mallozzi: There is a new energy on set and in the offices. Its hard to describe, but you notice it the second you start talking to people, everyone from the actors and the producers to the crew.

Gilles Nuytens: Many fans have a negative a priori on the season 9, what would you say to convince them to continue watching the show?
Joseph Mallozzi: I'm not sure why fans would have a negative opinion of season 9 - without even having watched an episode. True, there will be changes, but they will be more additions to the show they know and love. The goa'uld will still be there as will the many other story elements we've explored over the past 8 years (the Jaffa, the Tok'ra, etc.), and Sam, Daniel, and Teal'c will return. The only difference next year is that O'Neill won't be around - but, in all fairness, he hasn't been around all that much in the past couple of seasons.

Gilles Nuytens: Richard Dean Anderson's departure must have a very big impact on the scripts writing, have you scenarios specially written for him, or have you already think up scenarios in case he would come back? The scenarios that you would have written, did you abandon them or did you adapt them?
Joseph Mallozzi: In truth, RDA's departure had no impact on the script writing given that we already knew he wasn't going to be coming back when we started writing scripts for the show's ninth season.

Gilles Nuytens: The ninth season seems to be essentially focussed on the Ancients, I presume that we will learn a lot about them and their backgrounds, but will we get "loners" exploration episode just like in the earlier seasons?
Joseph Mallozzi: We will get both. We will definitely be exploring the Ancient backstory in season 9, but there will also be stand-alone episodes as well. Episodes like The Ties That Bind, Ex Deux Machina, Collateral Damage, Babylon, and Ripple Effect (formerly convergence) are examples of the latter.

Gilles Nuytens: Have you planned real crossover with Stargate Atlantis during this season? In an earlier interview Michael Shanks said that he'd like to play in a couple of episodes on SGA, so do you plan that sort of "exchanges" between SG-1 and SGA?
Joseph Mallozzi: Yup. Martin is working on "Grace Under Pressure" as I write this.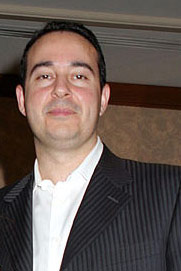 Gilles Nuytens: Do you have a scoop for us?
Joseph Mallozzi: Hmmm. A scoop. Well, you'll get to check out Rachel's singing voice in Atlantis season 2's "Epiphany" (edit: It appears to be in "Critical Mass" instead of "Epiphany").

Gilles Nuytens: During the Spaceys award show we saw Chris Judge and Ben Browder joked about the "rivalry" between Stargate and Farscape, are they doing it often?
Joseph Mallozzi: There really is no rivalry. I loved Farscape (I own the entire series on DVD) and hope that, somewhere down the line (if he's not busy on Stargate) Ben gets the chance to work on another Farscape mini-series.

Gilles Nuytens: We know that an Asgard will be a crew member aboard the Daedalus could you tell us a bit more about him?
Joseph Mallozzi: Sure. His name is Hermiod and he's very different from Thor in terms of personality.

Gilles Nuytens: You know that the fans analyze (sometimes over analyze) every single episode, these analyses have an influence on the way you write?
Joseph Mallozzi: Not really.

Gilles Nuytens: When you create a character how and/or on which bases do you determine its psychological profile?
Joseph Mallozzi: If you're referring to our main characters, we have a sense of the character before we write the story. If you're asking about supporting players - the script usually dictates what type of character we create for a given episode and then allow the writing process to shape that character.

Gilles Nuytens: Thanks very much for the time you give us. Could you say a little word for the French speaking fans?
Joseph Mallozzi: [In french] Eh bien, je n'ai pas beaucoup d'occasion pour pratiquer mon français, mais je veux dire a tous nos amis Français que j'espère que vous ameriez la 9ieme saison de SG-1, et la deuxieme saison d'Atlantis.
English translation: Well, I haven't many occasions to practise my french, but I want to say to all our french friends that I hope you will like the 9nth season of SG-1 and the second of Atlantis.