Date of publishing: 24th June 2008



Michael was born in Los Angeles July 25, 1987. Michael's acting career was launched at the age of 10 on the television show "Frasier," playing young Niles. He later starred as Luke Girardi on the hit television series "Joan of Arcadia." (2003-2005)
Michael's versatility has been spotlighted in guest appearances on over 25 television shows. In his guest appearance on "Stargate SG-1." Michael was critically acclaimed for his portrayal of Colonel Jack O'Neill cloned in Welch's body. He has had such diverse roles as a Buddhist monk, autistic teen and young man battling with the law.
Michael is no stranger to the stage; he had the wonderful opportunity to play Ian McKellen's son in "Enemy of The People" with the Royal National Theatre. Over the past several years Michael's talents have brought him acclaim on the big screen. He has appeared in "An American Crime," "Buster's Class Reunion," "American Son" and "The Beautiful Ordinary," and has recently completed his most challenging role in "Lost Dream." He also stars in "Day of the Dead", "All the Boys Love Mandy Lane" and "Twilight". Watch for many of these films to come to theaters in 2008.
Michael has been involved with the charity Kids with a Cause since 1999. He received the 2005 "Star Innovative Award" for his environmental contributions. Michael has received two Young Artist Awards for his excellence in both film and television.
(Biography from www.michaelwelchonline.com)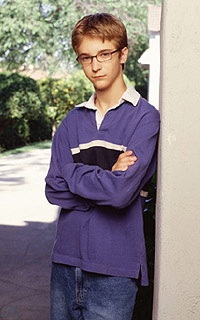 Gilles Nuytens: You are quite young but you have already an impressive filmography! Was acting always what you wanted to do? You first got an acting class at nine, but how did you start loving this?
Michael Welch: Acting isn't what I always pictured myself doing. As a kid I was a HUGE fan of movies and television, but I don't remember a great desire to be a part of them. I had more realistic aspirations; I was either going to be an astronaut, fire fighter, professional roller blader, skydiver, or Power Rangers-like superhero. I always loved being on stage. The most fun I ever had was when I got up in front of my school, once a year, to tell a joke at the talent show. Once it became apparent that I could make a living being on stage, in movies, and on television, the speculation was over. I was set. At ten years old, I knew what I wanted to do for the rest of my life with total clarity and absolute certainty. I'm extremely lucky that I've been given all the necessary opportunities to live out my dream.
Gilles Nuytens: I see you've got your first role in 1998 in an episode of Frasier, how was it for a 10 years old boy to audition for such a big show? And how did you feel during this process?
Michael Welch: Those suits didn't scare me! At that point I already had five or six auditions under my belt, so I was a veteran in my book. My delusion and naiveté' are probably what made me successful as a kid. My parents instilled a very healthy perspective for a young actor just starting out. There was no pressure to book jobs, only to have fun and work hard. I didn't walk into those auditions with any desperation. The room was my stage, the hotshot producers and writers were my audience, and I just went in there to have a good time. And if I got the job, that was just really sweet icing on an already delicious cake. Of course, once I experienced working on an actual set, there was no turning back. Frazier started it all. It gave me my first real taste of this profession and I've been hooked on it like a drug ever since.
Gilles Nuytens: You said a few years ago in an interview that you were interested in writing or directing, do you have any project in the pipeline?
Michael Welch: Oh no. That stuff's hard man! Do you know how hard it is to write a decent screenplay, direct it, and produce something that will move, entertain, or effect people on some level? It's almost impossible, at LEAST as difficult as brain surgery. That's why we have to keep going back to the same people- Coen Bros, P.T. Anderson, Scorsese, Eastwood, Haneke, Matt Stone and Trey Parker- to get truly masterful work. I hope one day I'll be able to create something like that. I'm not ready now, but I'm 20 years old. I plan to be acting into my late eighties. I have no idea where my career is headed.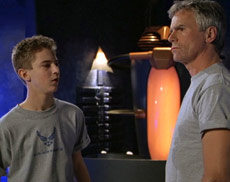 Gilles Nuytens: Who influenced you as an actor, do you have any mentor or simply actors you love so much (their skills) that they influenced yourself?
Michael Welch: I've had four acting teachers over the years, all of them with completely different styles and techniques, that have helped build my foundation as an actor. I've been inspired by hundreds of actors throughout my life. As far as the kind of actor I want to be… I'm shooting for something like, an Edward Norton meets Gary Oldman meets Shia Labouf meets Christian Bale, kind of a thing.
Gilles Nuytens: What draws you to a role usually?
Michael Welch: It depends on where I am in my life and what's keeping me creatively motivated at the time. Sometimes I'm drawn to really dark and intense roles, other times I'm into simple, realistic, coming of age / slice out of life stories. Sometimes I'm focused on comedies, other times dramas, you get the idea. What I really look for are projects I believe in and roles I can connect with and really sink my teeth into… If you want to get specific, I'd love to play Jeff Buckley in the inevitable biopic to be made about his life. He was about as flawed, complex, and brilliant as they come. I don't know if I look enough like him though. Also, I can't sing.
Gilles Nuytens: What interested you in Twilight and in the character you play?
Michael Welch: As some of you may know, I had never heard of the books before I auditioned. Just as I had never seen Stargate SG-1 before auditioning for that. I'm a loser... I liked the idea of "Twilight" a lot because I love anything to do with vampires. I thought the story was really interesting, that's what got me excited about the project initially. And then, the 50,000 posts on imdb within 48 hours of the "Twilight" film announcement got me pretty pumped as well. Mike Newton is a great guy, isn't he? I think he's a real sweetheart. And by the way I think he's fun, I don't think he's annoying at all. I realize though that many people who find Mike annoying also tend to find me annoying. So that's cool, 'cause I like Mike.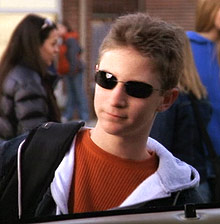 Gilles Nuytens: Did you get the role you wanted for this movie (Twilight), or did you audition for another role? How was the process/experience, any story to tell?
Michael Welch: I first auditioned for Edward. I'm really glad I didn't get it because I don't know if I could have handled the ensuing wave of "He's not hot enough," that was sure to follow. Let's face it, this movie lives and dies on that boys' chiseled face and I'm glad it's him to carry that weight and not me. Edward possesses a legendary, Helen of Troy-like beauty. Mike is a completely tolerable guy, who could look passably cute under the right kind of lighting. That's more my range. I auditioned for Eric the same day I was working on an episode of CSI: Miami. I had a terrible morning and that night, I was scheduled to shoot the, always pivotal, victim-crying scene. I was not in the mood to audition that day, but of course I'm glad I did. Catherine wanted me to stick around and read for Mike, but I had to leave and get to work. Luckily for me, she had one more casting session and let me come back. At the final callback for the high school kids, most of the roles were down to two-three people. The only other person auditioning for Mike was Hunter Parish, a fantastic young actor from "Weeds." One of the first things I said to Catherine was, "By the way, I don't care if you hire the other guy because that kid is awesome." It probably wasn't the smartest thing to say, but it's the truth. He's amazing, and I like when good people get work. Hunter and I are completely different actors. We exude different energies on screen. If we both bring our respective A-games to the audition, it just becomes a matter of judgment. Afterwards, the creative people and the money people all have to get together in a room and decide which person best fits THEIR vision of the character. At that point, it has nothing to do with us. It has to do with them and their opinions. That's why I don't mind loosing work to deserving actors and I think most of them feel that way.
Gilles Nuytens: Do you still see your friends from Joan Of Arcadia?
Michael Welch: Yeah. Aaron Himelstein and Chris Marquette have been good friends of mine for years. We hang out whenever possible. I just saw Aaron in a play at the Young Playwrights Festival in Los Angeles. He was in a one-act show with Mae Whitman, a ridiculously talented young actress. It was amazing... I haven't seen Jason Ritter in a while but he's my brother for life and he knows it, so I'm not too worried. I see Joe Mantegna and Mary Steenburgen on occasion. Again, these are all lifetime friendships so I'm sure all of our paths will cross many times. Amber Tamblyn and I have been keeping in touch via text message. We were both strongly supporting different political candidates during the primary season and had some fun loving things to say to each other. Don't worry, it was just typical, back and forth, brother-sister banter, nothing spiteful I promise. I haven't seen Becky Wahlstrom, Mageina Tovah, or Sprague Grayden in a long time. I would love to eat, drink, and be merry with all of those people.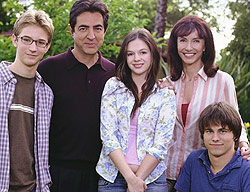 Gilles Nuytens: That show never really had a real ending, were there ever any talks about doing a final come back in the form of a TV movie or mini series, just to close the story? What are your feelings about it?
Michael Welch: I know right? There was no conclusion at all! They made this big hoopla over Wentworth Miller's new character and then dropped it like a hot, moldy potato. It was going to be the pivotal battle of good vs. evil, right there in Arcadia, Maryland (not a real place). It was a very exciting cliffhanger with no payoff. As a fan AND participant of the show, I was incredibly disappointed. But check this out… Wentworth shot a pilot in Chicago right before working on the last two episodes of "Joan." No one knew if that pilot was going to be picked up by the Fox network at that time. The "Joan" producers decided to roll the dice and hire Wentworth, assuming that his pilot wasn't going to be picked up because most of them aren't. That show was "Prison Break" which is about to go into it's forth season. If "Joan" HAD been picked up, I have no idea what we would have done. The writers would have had to come up with something crafty to explain the absence of our new character when the third season rolled around. That, or Wentworth would have had to fly back and forth from LA to Chicago every two-three days.
We haven't talked about a reunion show, but if Barbara Hall wants to revisit these characters and write something for us, I'm sure the cast will be more than happy to reassemble. But SHE has to be the one to do it. Otherwise, it won't work.
Gilles Nuytens: So, tell us a little bit about your experience in "Day of the Dead".
Michael Welch: Zombies are fun to work with. It's easy to react off of them. If mindless, undead, superhuman cannibals came after you and your family, you'd flip out too! I know you would! It was a lot of fun to buy into that reality.
Gilles Nuytens: "Lost Dream" & "The Thacker Case", you seem to have the lead role for these 2 upcoming movies, can you speak about these roles, your experience, the challenges, etc?
Michael Welch: These were fun and challenging roles. Both of these characters were lost, searching to find themselves and their place in the world. One came from a humble background in America's heartland, the other from a prestigious, political, east coast family. "Lost Dream" was my first lead role. It was a fictional story about two very different boys who find common ground in cynicism and hopelessness. They experiment and take a journey together to find the American dream, the strength to deal with their lives, grow into men, and create their own versions of happiness. "The Thacker Case" is based on a tragic, true story of a young man named Kevin Thacker who was killed in Iowa in the 1980s. His parents received financial compensation, but the perpetrators were never prosecuted because of bureaucracy in the justice system. "The Thacker Case" is a film about finding justice. "Lost Dream" is about finding hope. Good movies.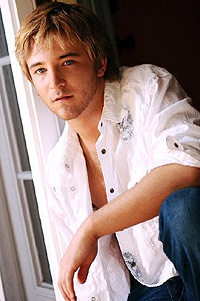 Gilles Nuytens: In which show would you really like to get a part (and why)?
Michael Welch: I would love to be in "Dexter." I don't how I would fit into the show. I just want to work with Michael C. Hall. He is SCARY good in that role, and he was just as amazing in "Six Feet Under." I'd like to buy Michael C. Hall a cherry soda and pick his brain.
Gilles Nuytens: How far would you go to get a role you would miss for nothing, what would be the craziest thing you would do to get that role?
Michael Welch: Well, I've already worn a dress for a part in my friend's movie. Pride, dignity, and self-respect were never really that important to me? I just don't give a diddly. Maybe that's why the cewl kids never let me hang out in their parking lot circles and smoke cigarettes (I don't smoke cigarettes anyway :P). I don't think I would want to physically harm someone against their' will. Other than that, I'm not sure what my limits are. I know I have them because the whole point of John Waters' "Pink Flamingos," is that everybody has limits (Warning: if you are under 18, do not rent John Waters' "Pink Flamingos"). There isn't much I won't do for a project/role I believe in. And for certain directors, forget it. I'll do ANYTHING. If Paul Thomas Anderson wants me naked in Antarctica, I'm there.
Gilles Nuytens: These past seasons were very busy for you, in a personal way, how did you manage that with a young man life (I mean meeting friends, getting out, this kind of things)?
Michael Welch: I have a very simple life. I pay the bills, I have a beautiful girlfriend and a stinky dog, great friends, and a supportive family. I like to work, watch movies, eat, hang out, GO out, stay in and get Chinese food, dance and boogie, rock and roll, play drums, go places, do stuff, and chill. I think I'm managing everything ok. I have terrible organizational skills. My life is filled with clutter. Andy Rooney would call me a B-type personality.
Gilles Nuytens: What does SCI-FI represent to you, what are your favorite SCI-FI movies, series or Books and what do you like the most about them?
Michael Welch: Sci-fi represents unlimited possibilities. It's about taking what we understand about life now, and applying certain logical assumptions to take us into the possibility of what life COULD be. It requires the same commitment to consistency and realism while working within the realm of what we know, and what we don't know. It acknowledges the fact that until we get certain answers, it's fun to speculate and create our own possibilities about reality, the future, the universe, and anything else we know very little about. It's where fantasy and reality meet to stimulate our imaginations, entertain us, and maybe even give us some constructive wisdom to apply in our lives today. Star Wars, Stargate, Star Trek, Battlestar Galactica, Firefly, X-Files, Futurama, Buffy, Twin Peaks, Dr. Who, Twilight Zone, Babylon 5, 2001 A Space Odyssey, Twelve Monkeys, Terminator, Dark City, Matrix, Alien, Donnie Darko, Galaxy Quest, and Close Encounters all meet this criteria very well.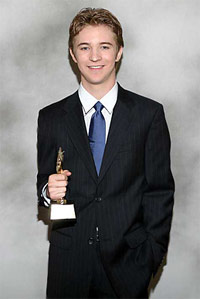 Gilles Nuytens: You played in numbers of big TV shows such CSI, Numb3rs, NCIS, Cold Case, X-Files and many more, have these shows had as much impact on you and your career than Stargate had?
Michael Welch: Absolutely not. No other guest-starring role comes close to the impact that Stargate has had on my life.
Gilles Nuytens: A funny one: I've read that you don't like Brussels sprouts ... I live in Brussels (LOL) ... but I don't like that anyway (joke ... well you should try Brussels sprout soup, it's really better ... I was surprised to like it last week lol). This said and more seriously, did you have any crazy experience with a fan?
Michael Welch: Hahaha. Well, I'll take your word for it and try me some Brussels sprouts soup. I'll be honest.. it sounds just awful. But I'll give it a shot the next time I'm in a vegan restaurant and don't feel like eating a tofu steak.
I haven't really had any fan encounters that were too crazy. Contrary to popular belief, most sci-fi fans have a pretty decent grip on reality. I think most people understand that I'm not really the botched clone of Captain O'Neill.
I've had people run different Alien theories by me, but I have no evidence to disprove them. I had one gentleman inform me that Stargate SG1 was based on classified government documents, and is rooted in absolute truths. He then handed me a translation page of what he claimed to be an actual alien race that's been featured on Stargate. I forget which one, maybe the Goa'uld… It certainly sounds illogical. I don't think the government would allow something like that to get on the air, but what do I know? Nothing! That guy could be the smartest person in the world.
Gilles Nuytens: A last and philosophical one: how would you describe today's world?
Michael Welch: Wow, that's a dusey of a question but very interesting of you to ask. I have no philosophical credentials. This is just my opinion. No one has to agree with it… I have always had a generally optimistic view of people. I think when we act out of love, logic, and clarity we are a remarkable species. But when we act from fear, emotion, or ignorance we can make some pretty terrible decisions. One thing I've observed as a young adult is that if you live in a free society, apathy doesn't cut it anymore. Maybe it never did. If I were to describe the state of humanity to an English-speaking alien, not everything would be positive. But I am certain that if we are made AWARE of what we face, there is nothing we can't do, and no limit to what we can accomplish. It's gonna take a lot of love and logic to fight back against the diseases of greed and narcissism that are inherent in the human condition. But I think we have a pretty good shot because I have faith in the greater good… But what do I know? I'm just some dude that was in a Cap'n Crunch commercial. Have a great day everyone!
Gilles Nuytens: Thank you very much for the time you took to answer these questions!