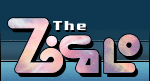 Behind the Myth of Atlantis
Chapter 4: Egypt, Atlantis heritage

Egypt has its mummies, its pyramids. America too. The ancient Egyptian, as the Amerindians, decorated their graves in the red ochre and if the Egyptian were called red people, the American autochthons were baptized "Red Skins ". Are the Guanches of the Canaries Islands, the Basque, the Corsican and the Berber, with traditions and languages, totally foreign to their géo-cultural environment "Atlantis bridges" eastwards? Plato relates in Critias and Timeus to the end of a civilization forced to emigrate to survive. Is it the origin of this Egyptian miracle which still sets the enigma today? A Technological, scientific and medical enigma. But also a sociological enigma: were the Egyptian megaliths a part of the Atlantis heritage? Finally, was the mission of Egypt to extend Atlantis tradition to us by passing in transit by Greek mysteries, Knight Templars and alchemists, or other free masons?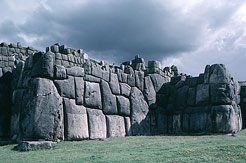 Sean Suchy, archaeologist and architect replaces Egyptian constructions in a world-wide theory. He relates, in a book "how the manufacturing of blocks of several hundred tons, comparable to the enormous masses of granite of the Gizeh's sepulchral room is an inaccessible performance for the most sophisticated advanced techniques of our civilization... Also the joints of the blocks which are realized with a perfection for the heaviest of them as for the lightest, so that it is not possible, according to the usually evoked example, to slide a razor blade between Gizeh's blocks, or Inca bulwarks, we would not be able to obtain such a joint by the means of our technology..."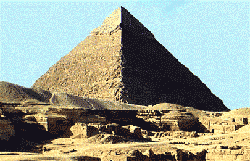 What was the technology that allowed to cut, to move, to adjust such monoliths? Did the ancient engineers have other knowledge? An Arabic historian of the ninth century tells us how the pyramid of Egypt was constructed in the 3rd century before the flood and makes the point that it contained "vaults filled with talismans, strange objects....iron instruments, models of vessels in clay, weapons which did not rust and of glass which you could fold without breaking it..." A previous civilization which knew stainless steel and a transparent material like glass but with the flexibility of plastic?

The chronicles of the 10th century of Al Massoudi make quote also to big pyramid's and underground rooms in which you find: "A treasure which no human imagination can estimate or even conceive..." An old legend tells even that it was brought in Egypt a very long time ago by our "Superior Ancestors" who came from the other side of the sea... "A treasure who is made of rarer stones and the most precious of the miracles of the High Science inherited from our ancestors, prodigious instruments which multiply dimensions and powers of man, which allow him to measure time, to foresee the future, to fly in the air, to move under the water as easily as on earth..." We could be mistaken for believing that we are going through Leonardo da Vinci's rough draft album! "


Author: L.B
Date: March 2005